Opening hours
Wednesday & Saturday mornings
In the heart of Dornbirn
The Dornbirn weekly market is located in front of the St. Martins church in the pedestrian zone. Over 60 market stalls, most of them are farmers, offer a huge regional product range. The weekly market always takes place on Wednesday and Saturday mornings. Around the market there are numerous cafés and restaurants with wonderful outdoor dining areas and a perfect view of the market. The city museum also attracts with interesting exhibitions. Many parking options around the market place and also the city garage are perfecet for drivers. The bicycle parking facilities are also numerous; buses stops 50 meters from the market. Many people simply come to the weekly market by foot.
The new weekly market folder is here
Useful information compactly summarized in a beautiful, handy brochure.
It is now available at the tourist office, in various downtown stores and, of course, directly from your trusted market trader.
Current weekly market schedule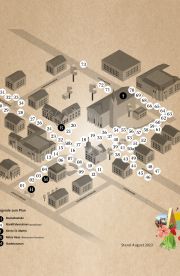 Wochenmarkt_Standplan_2023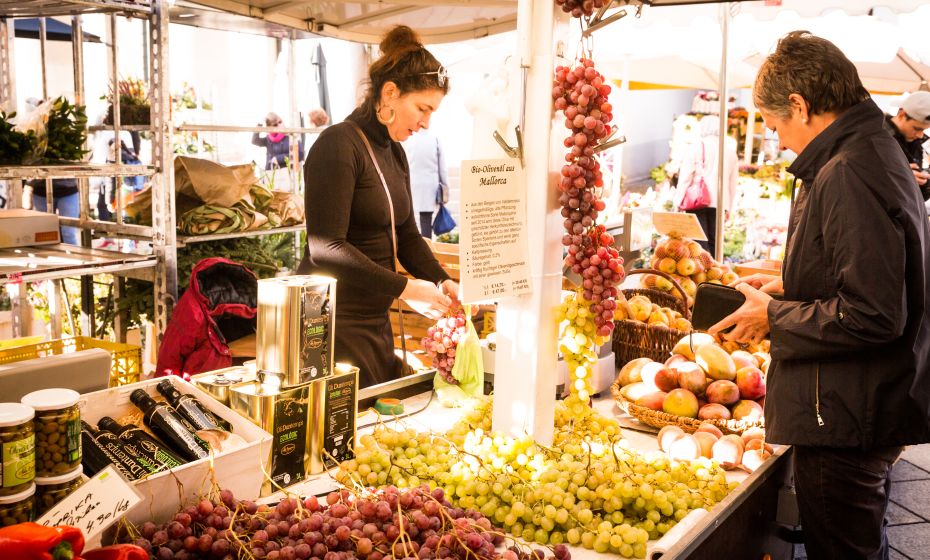 History
Dornbirn's center of life is clearly the market square and the streets off it. In the past, ammen (mayors) were elected here, large assemblies were held and justice was given. Markets have been attested in Dornbirn since 1540, but the municipality was not granted market rights until 1793. Officially, the market square only became the center of the community or town with the construction of the St. Martin Church in 1839-1840. Since then, the mighty column portal of the church has dominated the square. This was once the busiest intersection in Vorarlberg. In 1989 the market square was set up as a pedestrian zone, as a weekly and grocer's market and as a location for all various events. The popular weekly markets have been held on this square for 25 years.