Sliding opening
Thursday, September 2, 2021, 4 to 8 p.m.
Duration of exhibition
September 3 to November 21, 2021
daily from 10 a.m. to 6 p.m.
Mediation
Exhibition catalog, guided tours, art booklet and video documentation
Tony Oursler presents "Specular", a multi-part video installation at Kunstraum Dornbirn. Video sequences developed especially for Kunstraum Dornbirn are projected onto spheres with different dimensions. Since 1996 Tony Oursler has been developing "Obscura" as an ongoing series in his oeuvre that addresses the position of the viewer in relation to the spectacle of current pop cultural visual trends. The American multimedia artist Tony Oursler (*1957 in New York, USA) is considered one of the pioneers of media art. Since the 1970s, his work has dealt with the permanent development of the media, the resulting constant changes and the effects of the flood of information on people.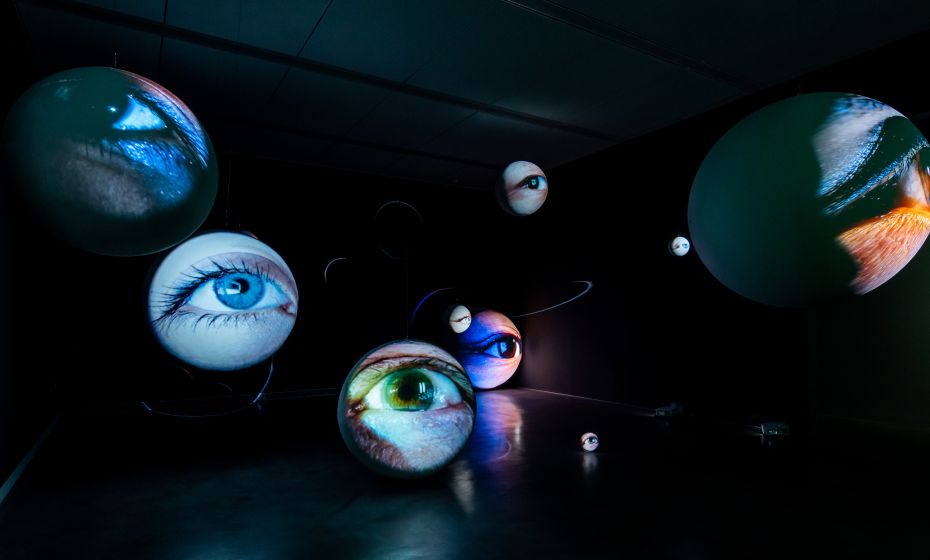 Installationsansicht: Black Box, Kaohsiung, Museum of Fine Arts, Kaohsiung, Taiwan, 2021